Not Just What You See

We Are More

We Are More

We Are More
As the name suggests, Dream Soft Technology strives to help its clients realize success for their online ventures through the development of web and software solutions customized to their individual needs. Dreams Soft Technology was incorporated in 2006 as a private limited company headquartered in Jaipur, India, the company is fueled by a team of young, energetic and innovative minds. Beyond its goal of providing attentive, quality service to Indian clients, DST strives to expand the scope of its brand across Asia and beyond.
Dream Soft offers a broad range of IT solutions including web design and development, testing, hosting, software management and web promotions. The company's core expertise is in Internet marketing, with a long list of satisfied customers who's businesses have grown dramatically through the assistance of DST's Internet marketing skills. The company guarantees to place its customers on the first page of search results on various search engines such as Google, Yahoo and MSN – in just one week's time from launch.
Why Choose Dream Soft?
The logic in selecting Dream Soft as a service provider is simple – this brand helps its customers to achieve their professional goals with attentive and highly focused, round-the-clock service. The company has created and continues to maintain a highly competitive pricing model model – affording BST the opportunity to work with a diversity of clients ranging from large organizations to small start-up businesses.
The company also offers some of Asia's most robust hosting capabilities – effective for both static web designs as well as large e-commerce sites as well. In addition to its team of web development and hosting experts, Dream Soft Technology also employees a number of highly skilled graphic designers designers – focused on creating print, as well as web projects that are both aesthetically pleasing and will resonate with the customer's audience.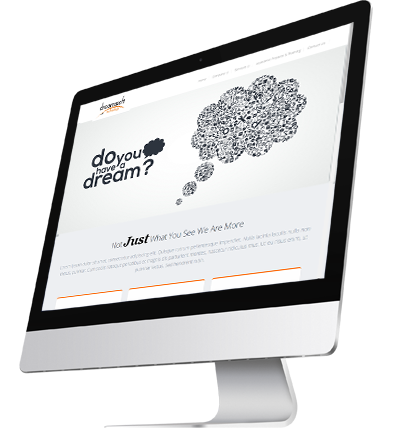 Excellent designing with full of creativity. More than that it is the professional approach which provides this firm a competitive edge over others
I recommend this company to all who want Good quality IT work on timely manner. Team is very good.
Good service, communication wise also excellent. I personally recommended to choose this company again ! Thanks to Dreams Info Soft team for good service.
It's very nice company. It provide the full IT solution for website design, development. Graphics design. Mobile development etc...
DreamSoft technology is the best IT service provider among all IT companies . I feel proud to be a part of this company . Great environment of learning and earning knowledge.